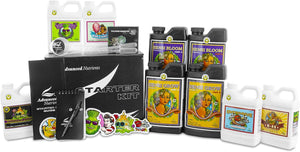 A game-changing base nutrient for your grow cycle, featuring our proprietary pH Perfect technology so your plants' pH balance stays in the sweet spot.

Our revolutionary carbohydrate enhancer that provides your plants with an ample boost of energy when they need it most.

A powerful mix of readily absorbable nutrients, including the most essential building blocks behind a successful bloom-boosting phase.

A must-have in your bloom cycle arsenal. Overdrive features a precise ratio of nutrients that offset the symptoms of genetic decline, helping plants flower to their fullest potential.