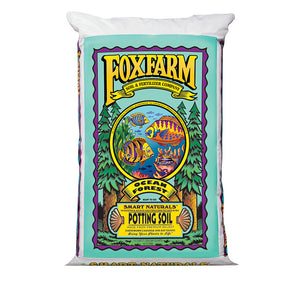 Please note: This item is for pick-up only. If you choose shipping at checkout, this item will be cancelled.
A powerful blend of Northwest sea-going fish, crab and shrimp meal, and earthworm castings create an ideal indoor/outdoor, container and greenhouse soil. Composted forest humus, peat moss, bat guano and micronutrients are added to create the optimum  medium for a versatile planting environment. It is light in texture and well aerated. Great to start seeds.
Features:
Premium blend of good things from the earth and sea.

It can also be mixed with existing soils.


Available in 1.5-cubic feet.

This product weighs 39 lbs.
FoxFarm® Ocean Forest® Potting Soil is perfect for containers and is ready to use right out of the bag. This nutrient-rich mix is a powerful blend of Pacific Northwest sea-going fish, crab meal, shrimp meal, and plenty of earthworm castings—one of nature's finest soil amendments.